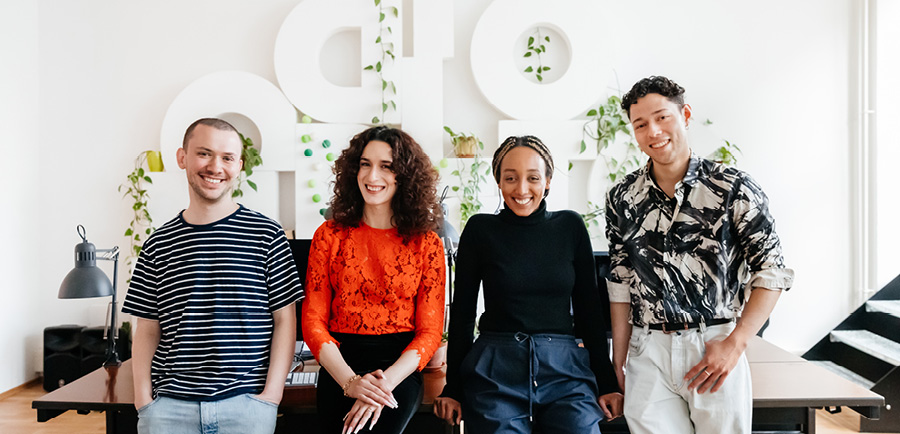 In recent years, numerous successful companies have been set up by founders with a migration background. Those companies are important for Germany as they provide around 600,000 jobs and training for many young people.
You the entrepreneur
What do you need to consider when starting out in business? Try to find out exactly why you want to be self-employed and whether you really have what it takes to be an entrepreneur. Take the time to discuss matters, for instance, with chamber consultants, with friends who are self-employed and with family members.
Language barries
A good command of German is still important in many areas for anyone starting up in business here in Germany. How else can you use all of the information that is so important when preparing to go into business? How can you get to know your market if you are not able to understand information provided in German? Check whether your command of German is sufficient and, if not, attend a German course. There are various ways to learn German and improve your proficiency. More information is available here.
Personal Qualifications
The key to the success of your going into business is mostly your skills and what you have learnt, i.e. your professional qualifications and ability. Check whether your qualifications are recognised in Germany. To find out more, go to: Recognition in Germany.
Commercial skills
Being an expert who has a good idea or new product will not automatically make you a good entrepreneur. That's why you should make use of the courses and training programmes for people starting out in business which are on offer, for instance, from the Chambers of Industry and Commerce (Industrie- und Handelskammern IHK) and the Chambers of Skilled Crafts (Handwerkskammern HWK).
Arbeit und Wirtschaft: Starting a business – General formalities